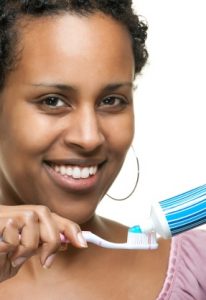 Regular brushing and flossing are essential for optimal oral health. However, Kevin Bass DMD Cosmetic and Family Dentistry in Lansdale reminds you that the bristles of your toothbrush can't reach into every small groove and depression in your teeth, especially the really bumpy back teeth.
That's where dental sealants can be invaluable. Sealants are a plastic material applied to the chewing surfaces of your molars, providing an extra layer of protection. By covering the pits and fissures in your teeth, sealants act as a shield against acids and plaque that cause cavities.
Some people think that sealants are only for children and teenagers, but they can be good for adult teeth, too. Applying sealants is a simple procedure that can improve your dental health by protecting the surfaces that are most vulnerable to decay.
Getting dental sealants applied to your teeth does not, of course, mean you no longer need to brush. Consider them extra protection, along with regular brushing, flossing, and visits to the dentist every six months.
Kevin Bass DMD Cosmetic and Family Dentistry in Lansdale can apply dental sealants to your teeth. We provide general and family dentistry, along with popular cosmetic dentistry procedures like teeth whitening and porcelain veneers. Call our office today to schedule a consultation or an appointment.
Contact Kevin Bass DMD Cosmetic and Family Dentistry:
Location (Tap to open in Google Maps):