Invisalign In Lansdale PA
Kevin Bass DMD Cosmetic and Family Dentistry in Lansdale is proud to announce that we have partnered with Evenly Orthodontics – the nation's #1 teeth straightening expert to offer Invisalign. With Evenly's proven treatment and remote monitoring, patients see faster results with fewer office visits.

Invisalign Treatment
Invisalign uses a series of removable clear aligner trays that treat most orthodontic issues. Using advanced digital technology, Invisalign can straighten teeth faster, more comfortably, and more predictably. Invisalign is the world's most advanced clear aligner system.
Why Choose Evenly?
The Evenly + Invisalign System
Evenly combine their unbeatable Orthodontic Expertise with Invisalign aligners – the #1 clear aligner brand in the world – to provide you with fast and accurate treatment. Nothing else compares.
Expert Orthodontists
Evenly's Chief Medical Officer and Expert Clinical Team have been at the forefront of every major orthodontic innovation for the past 20 years. They will be with you every step of your Evenly Journey to guarantee the best results and experience.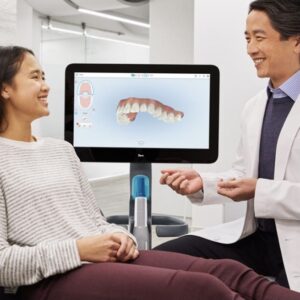 Convenient for you
Eliminate unnecessary office visits with Evenly Remote Monitoring Technology. Check in weekly with Evenly Orthodontist and Expert Clinical Team from the comfort of your home – a more accurate system than traditional office visits.
We are happy to offer Invisalign treatment to our valued patients in Lansdale, PA. Evenly can help you smile confidently with the world's best clear aligner treatment – Invisalign.Call us to book your Free Invisalign consultation in Lansdale today!