Find Tooth Pain Relief Right Now In Lansdale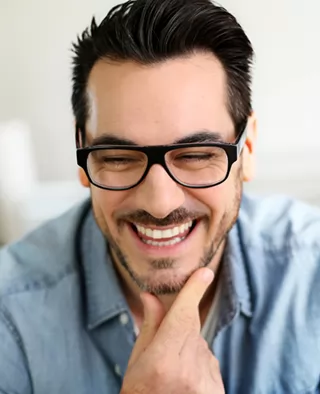 If you have a dental emergency or tooth pain in the Montgomeryville or North Penn region, Kevin Bass DMD Cosmetic and Family Dentistry in Lansdale is here to ease your tooth pain, whether you are a regular patient of ours or not. Our emergency dentistry policy is call by Noon and we will get you in the same day–Monday through Thursday.
Some Dental Emergency Issues We Treat
If you have a tooth damaged, cracked, broken or in other ways causing you concern or pain, we offer emergency dentistry procedures such as root canal, dental bridges or dental crown treatments for damaged teeth that can help with ease the tooth pain or damage.
If you have a tooth that has been loosened or knocked out because of an accident, this is definitely considered a dental emergency. Call our office in Lansdale near Montgomeryville right away.
If you have severe tooth pain, our emergency dentistry procedures can diagnose and repair this.
If you have a tooth that is loose and may even be accompanied by tooth pain, we consider this a dental emergency and want to see you right away.
Any other concern that you think is a dental emergency, call our office near North Penn. We are here for you.
If you have had a tooth knocked out, place the tooth back into the gums if possible. If not, put the tooth in a cup of milk and put a cold compress on your gums.
Convenient Hours for your Dental Care
At our practice, we are there when you need us. We offer appointment times that can fit any busy schedule and when you are experiencing a dental emergency, we'll make sure you get the care that you need when you need it most. If you experience a serious toothache, tooth trauma, or other dental emergency, don't hesitate to call us immediately.
How To Avoid A Dental Emergency in Lansdale, PA
When playing sports, always wear a mouthguard if at all possible. It's better to protect your teeth than need emergency dentistry treatment! Mouthguards lessen the possibility of tooth pain dramatically.
Avoid crunching ice, hard candy or popcorn kernels, which can crack a tooth and cause tooth pain.
Always use scissors to cut things. Do not use your teeth! Finding and using your scissors takes less time than the time you would need to come see us for emergency dentistry. It also can cause far less tooth pain.
Get Emergency Dental Care Fast at Dr. Kevin Bass DMD!
If you have a dental emergency, it's best not to wait, give us a call immediately! Our emergency dentists are here to help the people of Lansdale, North Penn, Montgomeryville and the surrounding areas.