What are Prepless Veneers?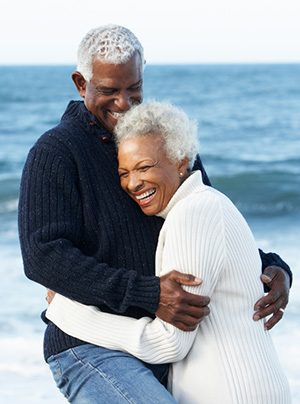 Do you have a smile that isn't all you'd like it to be? Do you have teeth that are chipped, cracked, misshapen, small, discolored or have a gap between two teeth? Kevin Bass DMD Cosmetic and Family Dentistry near Montgomeryville and North Penn has several options to give you a smile you'll love. One we offer is called prepless veneers, which are a type of porcelain veneer. These dental veneers are a little different than traditional tooth veneers because they require no preparation to the original tooth. If you are looking to improve your smile but would like a very non-invasive procedure, dental veneers may be what you are looking for.
What are Lumineers?
What are Lumineers prepless veneers? Lumineers prepless veneers are veneers for teeth much like traditional dental veneers. These tooth veneers are thin porcelain shells that are bonded to the front and sometimes the sides of your teeth to repair cracks, chips, discoloration, small or misshapen teeth or gaps between teeth. Lumineers prepless veneers give your smile a marvelous transformation.
Advantages of
Prepless Veneers
Lumineers tooth veneers are less invasive than traditional dental veneers because they are bonded directly to your teeth without any preparation. With traditional dental veneers, some preparation, a small scraping of the enamel off your teeth, is required.
A prepless veneer can be removed with no damage to the original tooth since no filing of the original tooth needs to take place prior to bonding of the veneer.
Lumineers prepless veneers look like the other teeth in your smile. We have them shaped, sized and color matched to look completely natural.
Lumineers dental veneers don't look fake or like the odd tooth out in your smile.
The porcelain veneer is color-matched, but if you are getting dental veneers for all the teeth that show in your smile, you can get the tooth veneers a few shades lighter than your original teeth.
Schedule a Consultation for Prepless Veneers in Lansdale
If you are interested in dental veneers, ask us about Lumineers prepless veneers. We will partner with you to help you get the smile of your dreams with porcelain veneers or another suitable cosmetic dentistry procedure. We serve Lansdale as well as the surrounding areas including Montgomeryville and North Penn, so feel free to call, text, or contact us using the form on this page!