Cosmetic Dentist In Lansdale PA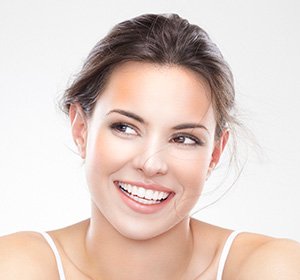 When you look into the mirror, do you wish you had a prettier smile–one that you could share with others all day long? Maybe you think that having a gorgeous smile is out of the ordinary and not for you. At Kevin Bass DMD Cosmetic and Family Dentistry in Lansdale, our cosmetic dentist wants to assure you, this is not so! With the many cosmetic dentistry treatments each cosmetic dentist and each dental team member at our location near Montgomeryville offers, beautiful smiles are easier to have than ever before.
We offer many aesthetic dentistry treatments, including:
DENTAL BONDING | Your cosmetic dentist near North Penn can use dental bonding to mold your tooth or teeth into a more uniform shape. Dental bonding is an easy, fast cosmetic dentistry treatment that can dramatically change your smile for the better and improve your dental health.
PORCELAIN VENEERS | An aesthetic dentistry marvel, porcelain veneers are porcelain shells that are bonded to the front and sometimes sides of your tooth to repair chips, cracks, discolored or misshapen teeth or spaces between teeth. This cosmetic dentistry procedure can give our patients in the Montgomeryville, North Penn and Lansdale areas a uniform, lovely smile. This is aesthetic dentistry at its best.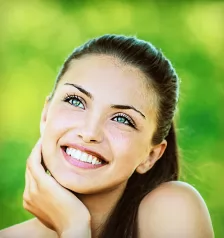 PREPLESS VENEERS | Like porcelain veneers, prepless veneers are a cosmetic dentistry wonder. They repair a myriad of issues in your smile and can give you a lovely, uniform, glowing smile. This aesthetic dentistry treatment is quick, easy, durable and conveniently offered at our Lansdale office.
TEETH WHITENING | For a dazzling, bright white smile, your cosmetic dentist near North Penn offers two aesthetic dentistry teeth whitening treatments. ZOOM!® in-office cosmetic dentistry treatment can give you a smile that can be up to four times brighter or more in just one office visit! Your cosmetic dentist uses the Zoom! patented treatment and you have an amazing smile in no time! We also offer Nite White® at-home tooth bleaching cosmetic dentistry treatment. This system gives you a gradually whiter smile in the comfort of your own home in the Montgomeryville area.
We are happy to offer cosmetic dentistry treatments to our valued patients in Lansdale, Montgomeryville, and North Penn. Each of our cosmetic dentists and each of our dental team members are committed to providing you with the aesthetic dentistry treatments you want to give you the best smile ever. Call our cosmetic dentist in Lansdale today!